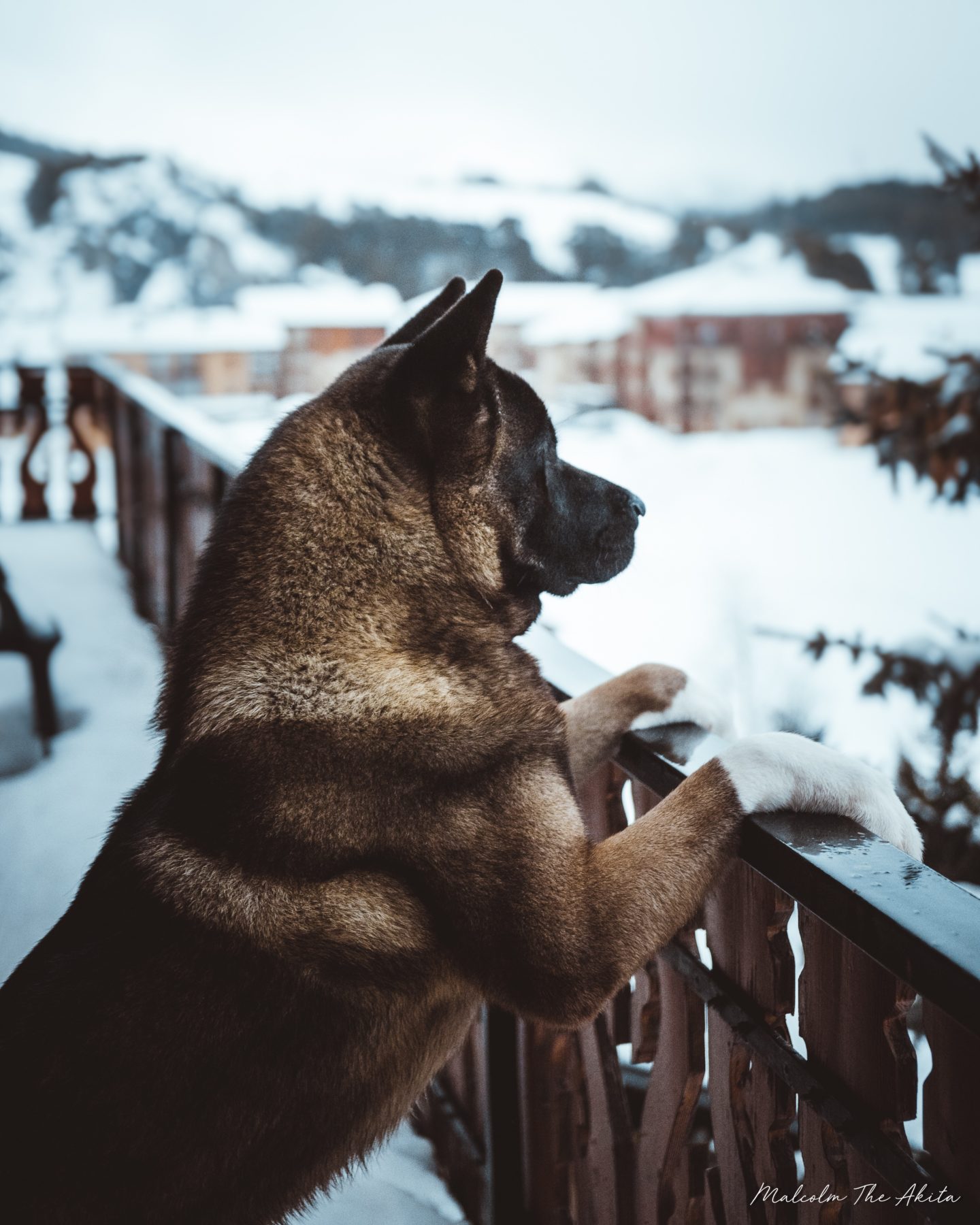 Hello friends,
We're back from a few days in
Savoy
where we attended a wonderful dog sled race :
La Grande Odyssée
.
This year, we had the chance to be invited by the company Zolux for this amazing event with of our dear MJ The Beagle, the most famous dog in France, his parents, our friend Yoann Latouche, the Dog's world représentant in France and Tanguy Toopet, a famous youtuber specialized in animals.
La Grande Odyssée, what is it ?
It is the biggest dog sled race, a world-famous event, broadcast by TVs around the world.
Mushers come from several different countries and compete for nearly 2 weeks during stage races.
We were at the stage in the city of Aussois, a charming little village very typical of the Alps with a ski resort very close to the italian border.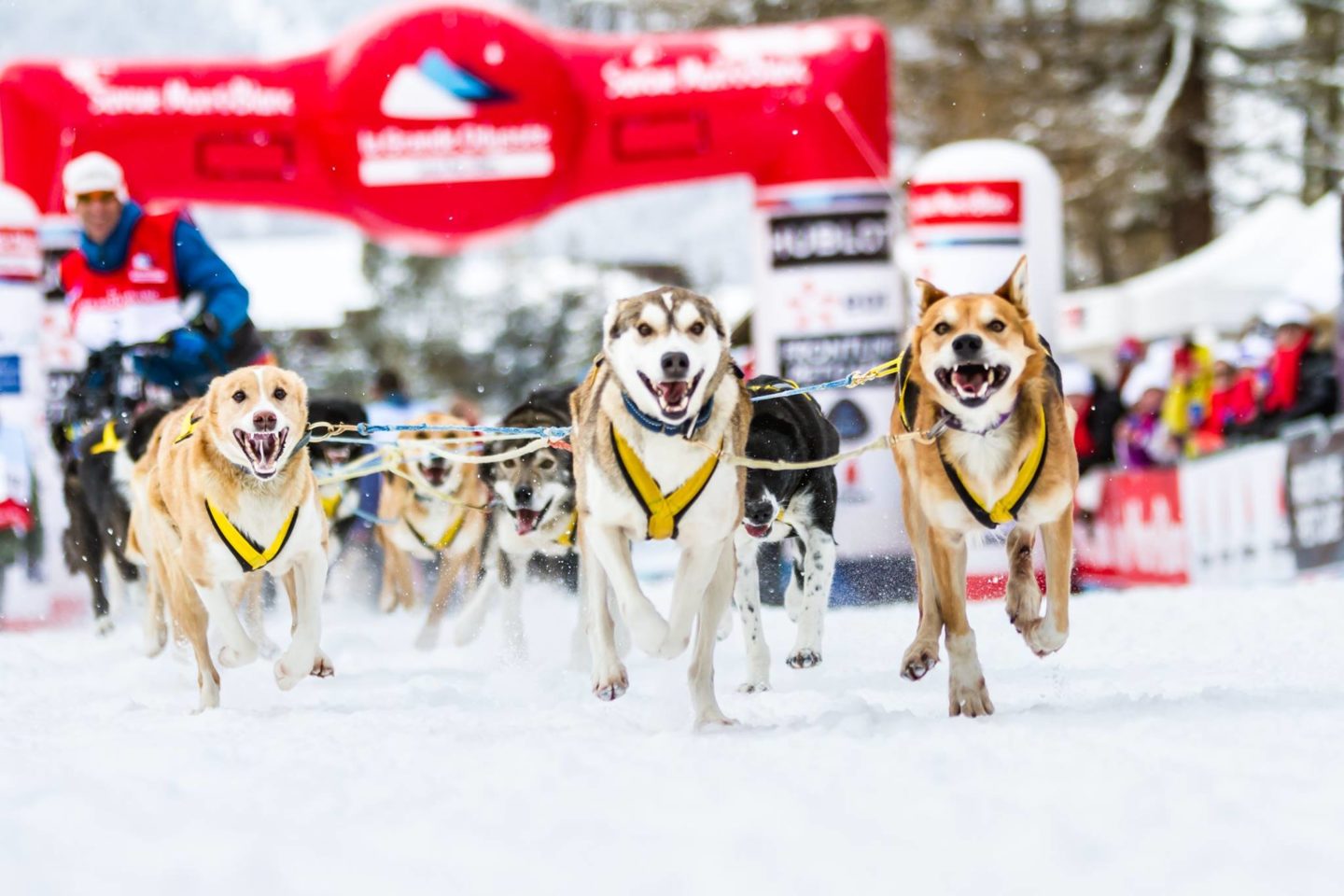 We arrived on Sunday evening under a beautiful snow. The village seemed fairy, personally I'd never seen a snowy village like that, it was absolutely beautiful. Some have been able to follow our adventures in our Instagram stories and I know that they particularly pleased you.
After discovering our beautiful rooms at the hotel du Soleil, we went to discover the streets of the area while we were walking the doggies who had just traveled for more than 7 hours.
You can imagine Malcolm's face when he saw snow ! He was just crazy, it was the second time of his life he saw it. What a pleasure to see him having fun, for me there's nothing more beautiful than dogs in the snow 🙂
MJ was very happy too and he was very busy to sniff all these good smells in the snow, truffle on the ground, a real beagle.
Then we joined Team Zolux, to share a good meal and discover the schedule of the next day. We finished the night in a nice bar. Local specialty, blueberry kir.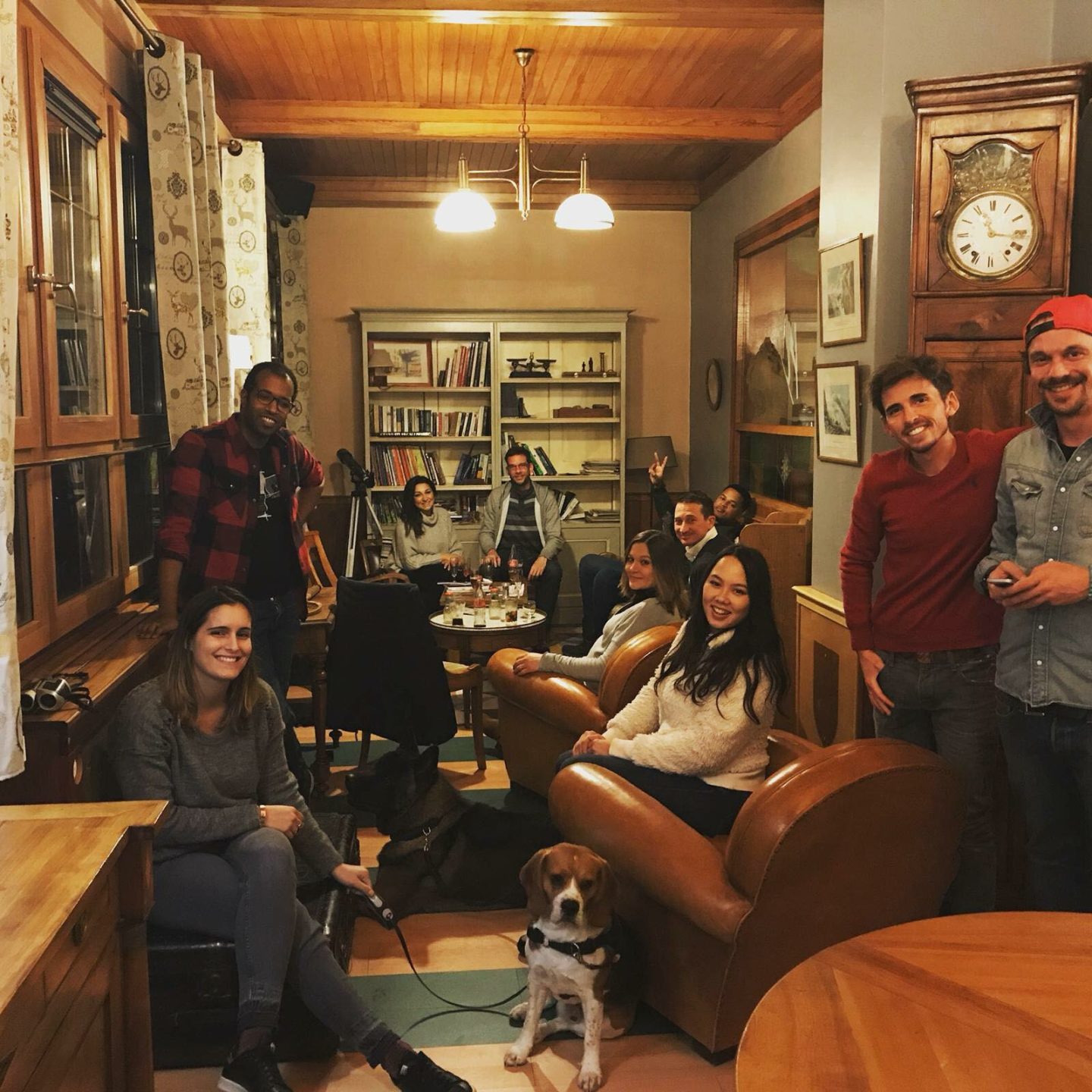 Next morning, we discovered the sumptuous view from the terrace of our room and we had a short moment to go and relax Malcolm in the snow in total freedom. What a pleasure for him ! I had the chance to immortalize some shots between a few rain drops.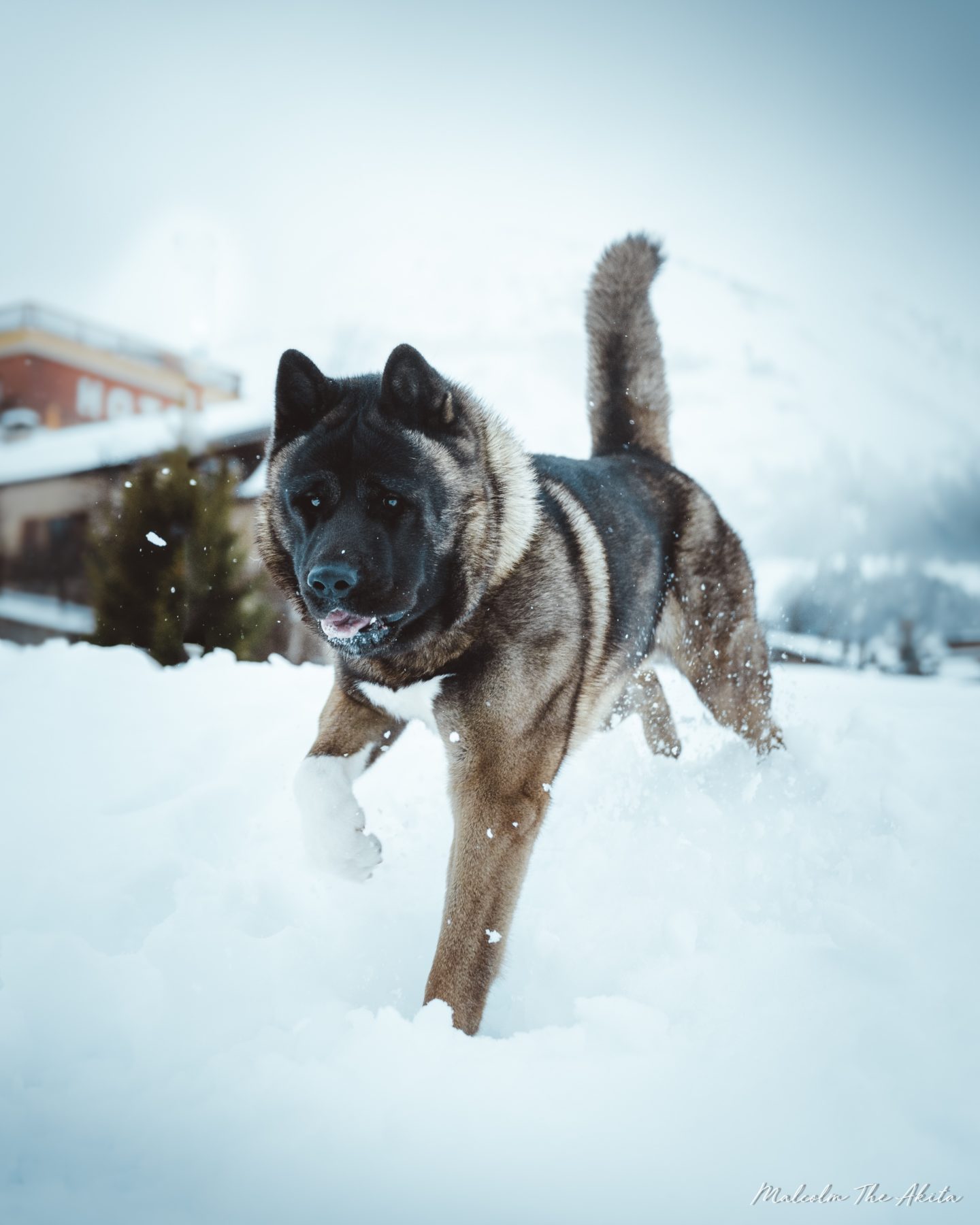 Because of the weather, the planned activity, which was snow tubing, was canceled, so we went skiing!
It was the first time I was skiing in the Alps, it was great ! Of course, it wasn't raining up there. We could admire such beautiful landscapes.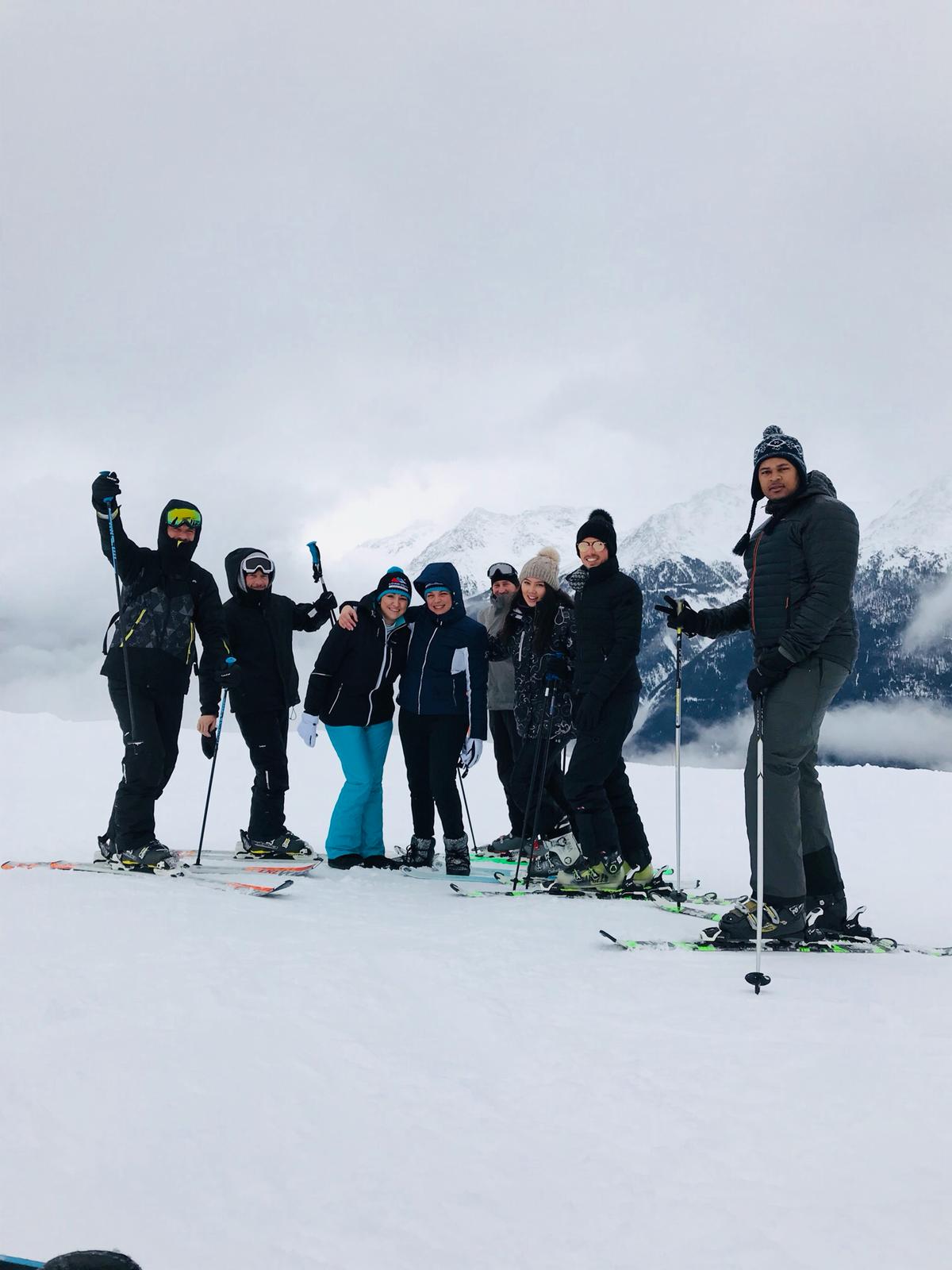 For lunch, we ate in a nice restaurant based at the ski resort, we admired tepees and sled dogs which was there for entertainment and specially for the public. Unfortunately, I was not able to approach them because I was with Malcolm and he was already watching the pack, I guess they wouldn't be friends. Besides, we've noticed that one of the dogs in this pack belongs to a woman who has been following Malcolm's account for a while. What a pleasure to meet and share in reality with you … This is one of the reasons why we love Instagram !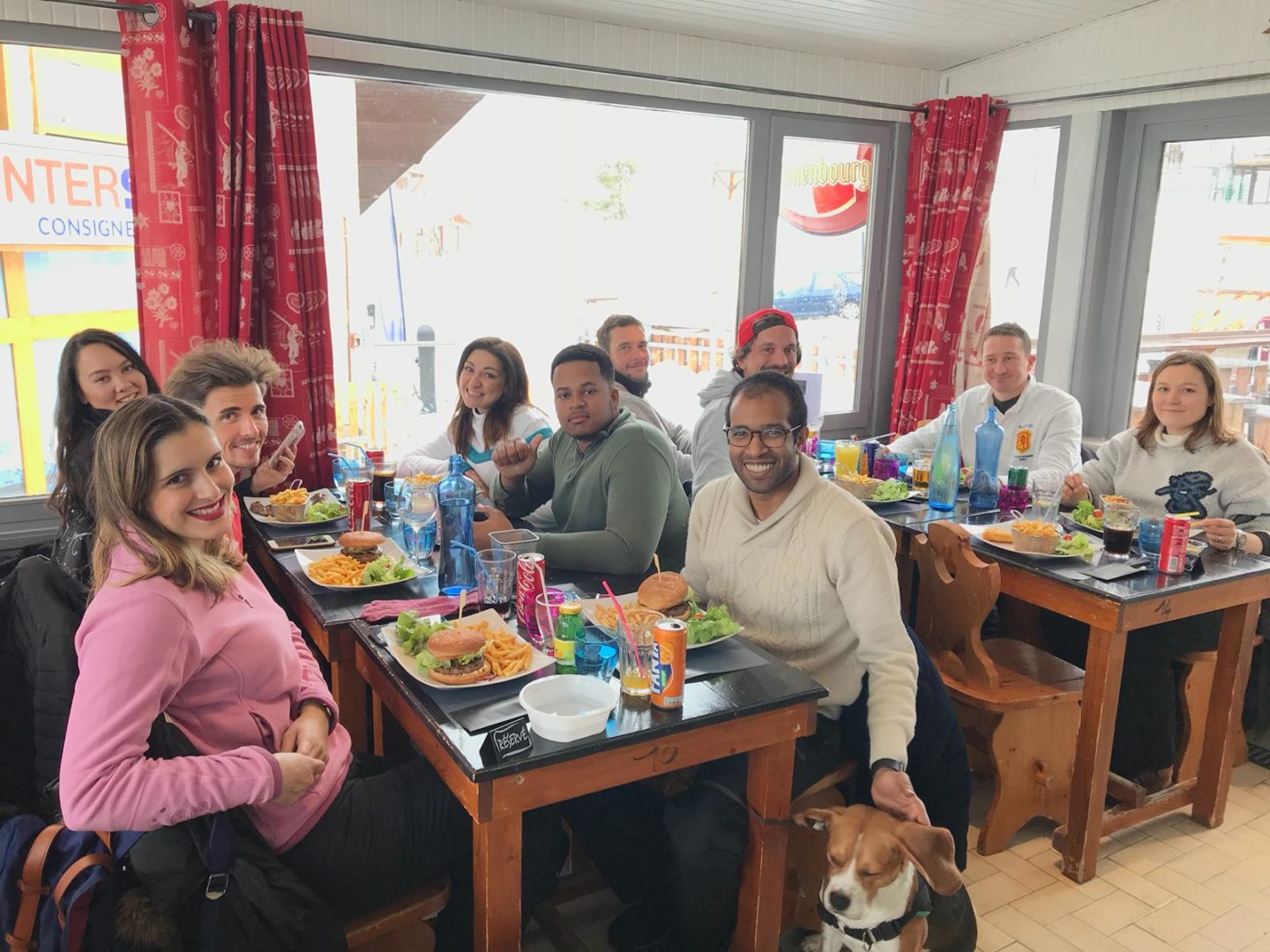 Then we visited the PC race and met a part of the staff. Tanguy was there with his team to film a video about the race, I'll share his video here as soon as it's available. The mushers and their teams are followed with GPS signals by the race team. They can exactly see which path the hitches have made. They can't get lost and no cheating is possible because even when a musher tries to avoid a loop of the road, he is automatically recalled to catch up his trajectory.
After the visit of the organization side, we were able to discover the mushers space for a VIP tour. The place reserved for the participants and their dogs.
This time again, I couldn't access to this because I had Malcolm on a leash, but his dad could get there. He was able to discover the dog packs and find out that there are not only Siberian husky or Malamutes but rather dogs specially adapted for the race, resistant and extremely athletic, that they don't hesitate to cross with hunting dogs to gain stamina. We are far from criteria and standards of the husky line of beauty that I've always used to see in dog show, these dogs there are real athletes. The mushers have large trucks equipped for their expeditions where they can easily carry about fifteen dogs. There were also veterinarians to take care of them.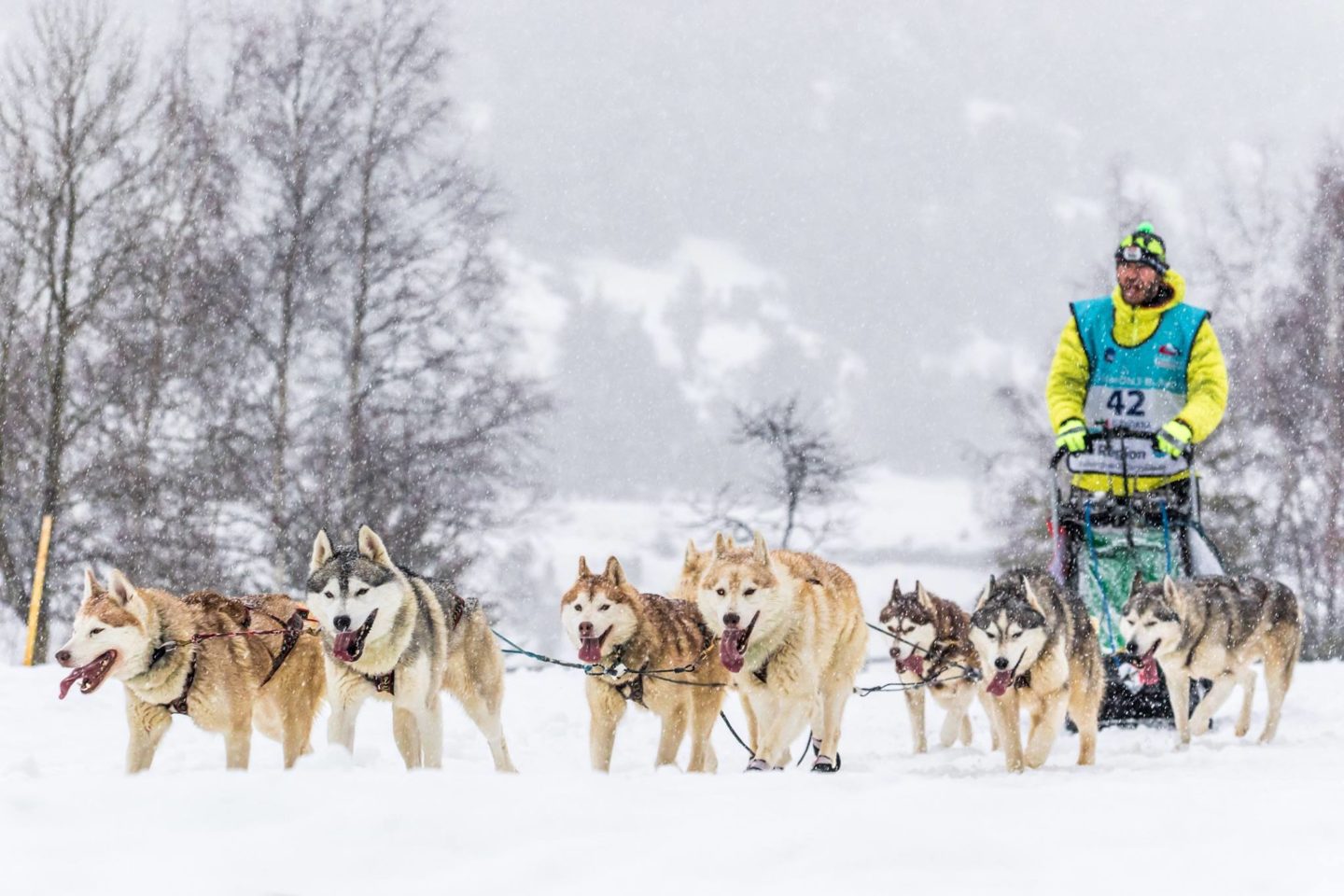 It was almost the Race Time ! But just before we took a ride to the hotel with the doggies to recharge our batteries and those of our phones, (yes the battery is discharged super fast when it is cold ) while the others drank a hot chocolate.
6 P.M !
Head to the VIP area right in the heart of where the race is going to take place. A dedicated space for Zolux, official partner of this stage of the race and perfectly placed to observe all the departure as the arrivals. In view of the weather, the usual race has been modified and replaced by a sort of race / sprint. The audience was there despite the fact that we were a weekday night and under a continuous rain. This race is really followed by thousands people, by different types of people and the atmosphere there is just crazy. I must congratulate the speaker of this race which animates perfectly this event and which made us laugh.
The first team arrives, the dogs who seemed quite sleepy at the mushers space are now over excited !
They were there for nothing else, each departure was surprising and very different.
Some teams were extremely quiet, some very noisy, so loud that the mushers were going to pet the dogs and calm them while some were very focused … It was an absolutely wonderful show from the beginning to the end . We were wet, fingers frozen because of all the Instagram, Facebook and stories lives we made. But we warmed ourselves with a little mulled wine under the tent and finished this step by dancing together under the snow. Our dogs didn't even get cold, they must have felt this beautiful energy in the race.
End of the race / Sprint, Sandrine, the Zolux Group's Web Marketing / Press and Partnership Manager, awarded the prizes to the winners. Finally, we took a group picture under the arch of the event with MJ and Malcolm on the podium. They can say that : they also were on the podium of La Grande Odyssée !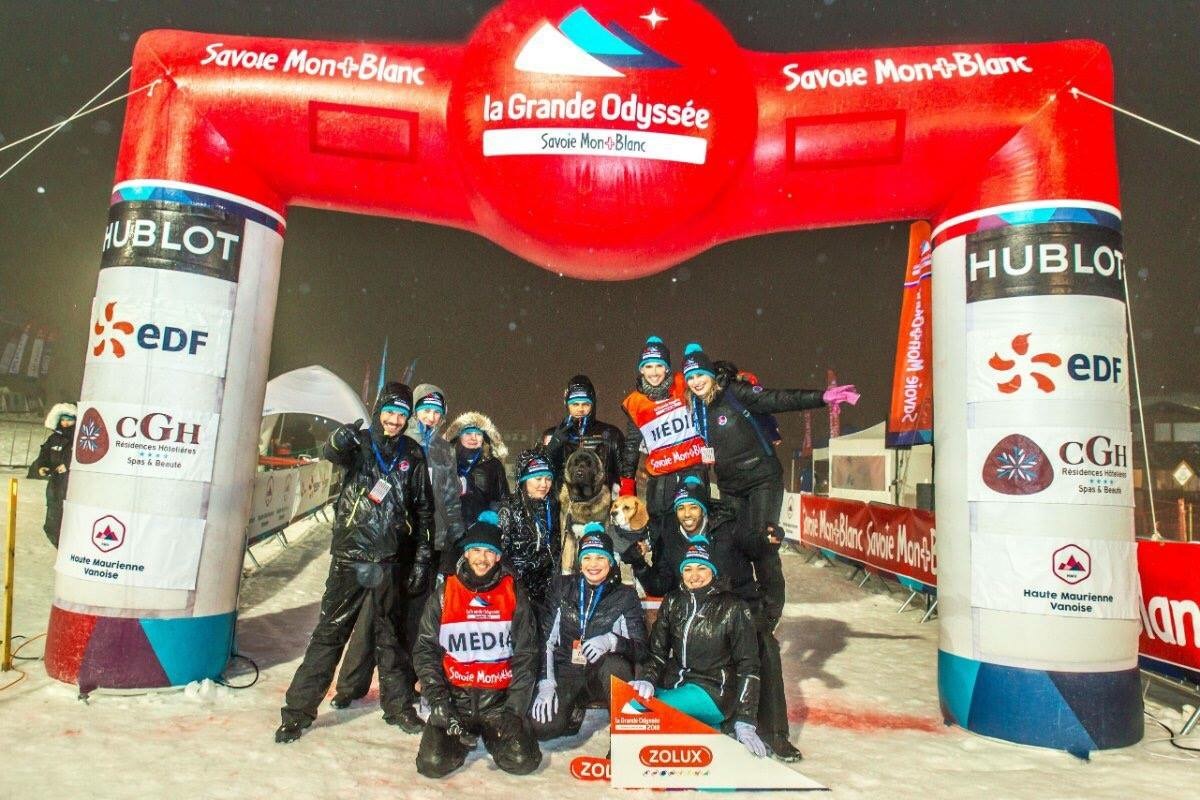 After relaxing at the hotel's spa, we enjoyed a typical local meal: Raclette for some and Fondue for others ! Both for the most greedy (I let you imagine who I'm talking about;)) a delight!
Then, to finish this beautiful friendly day, we ended with a bit noisy game party of Time's Up in the room of our dear Yoann. Mythical !
Already Tuesday, the last day in Savoy. After a nice breakfast we had a little break for making a photo shoot before our taxi arrived. MJ and Malcolm had so much fun in the snow as we tried desperately to capture some exploitable snapshots.
The taxi is here, it's time to go back home …
A big THANK YOU to Zolux, Sandrine and Imma for this wonderful adventure, we had some magical moments !
We are so delighted to have been able to share these moments with our friends and to met Tanguy and Thomas.
We also have a thought for the family of Mr. Henry Kam, the founder of this magnificent race, who died last November. Congratulations to his team for organizing this event.