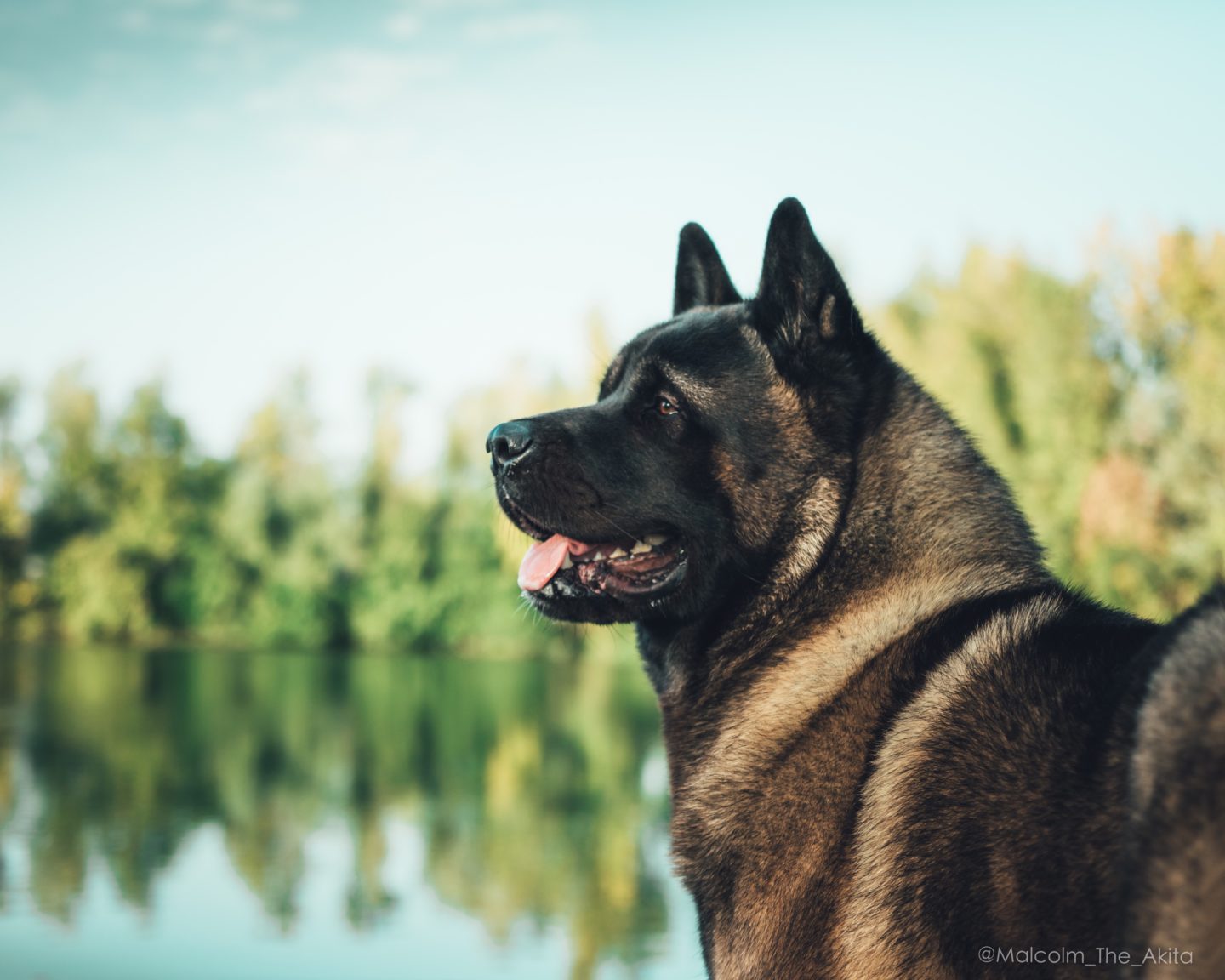 Hello Friends !
First of all, I have to say a big thank you for all the positive messages about the blog and the first articles. We were delighted to see your feedback and read your comments. Let's continue with this new subject which I hope will be useful to you.
This blog post is a little bit different because this is a video, so I'm gonna show you the products I use for the beauty routine of the bear. I select only quality and natural products for him, this is why I chose the brand Biogance , Neo Lupus …
" What kind of brushes do you use on Malcolm ? What shampoo ? How often do you wash him ?…"
These questions are among the most frequently asked questions and I knew that this post was expected by some people for a long time. I reveal you in the video below all the secrets of Malcolm beauty routine, find each links and other questions often asked in the continuity of the post.
➣ Click on the video bellow : (click on subtitles for the english version)
How often do you wash Malcolm ?
We wash Malcolm irregularly because sometimes we have to wash him once a month and sometimes he needs a bath more rarely. I would say that we give him about ten baths a year. I clearly know that it is a little bit too much when we know that one or two shampoos a year are recommended.
The choice of products used for his toilet is precisely made according to this, we must use extremely soft and natural products to not to damage his hair and skin. In the summer after the beach, I only rinse him with clean water without shampoo.
How often do you brush him ?
Outside the moulting period, we brush Malcolm once a week and we use the air blower after a bath.
When he is shedding we brush him twice a week in addition to the air blower.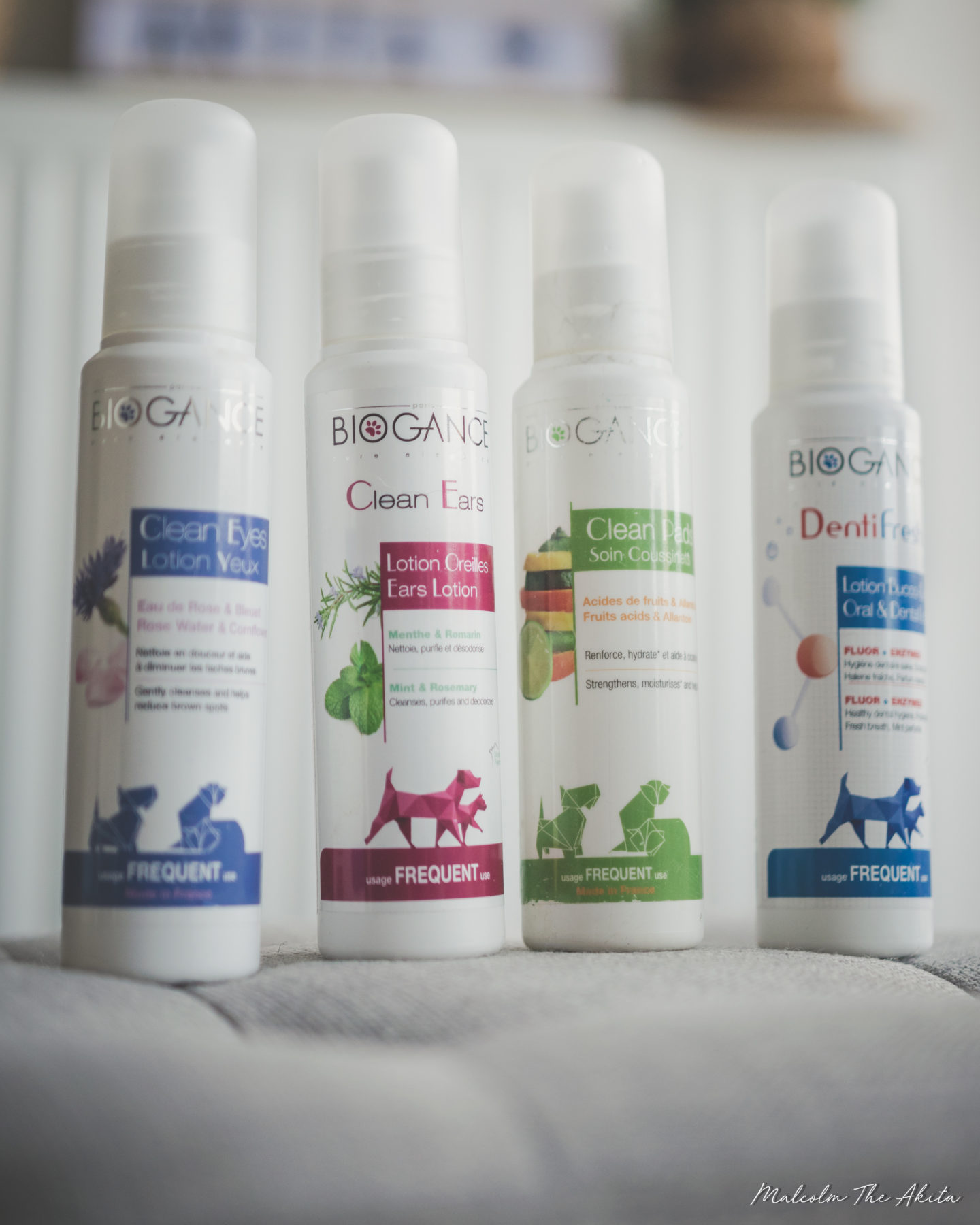 Do akitas shed a lot ?
Akitas make big moults, twice a year, using an air blower helps us a lot to detach the dead hair.
Like huskies and Nordic dogs, their moults can be impressive. You have to be prepared to this 🙂 
Do you give any food supplement to Malcolm ?
Malcolm's diet already provides him all the vitamins and trace elements necessary to have a shiny and strong hair, but we like to bring him cures of Kera + of the brand Biogance, which really promotes the beauty of hair and skin.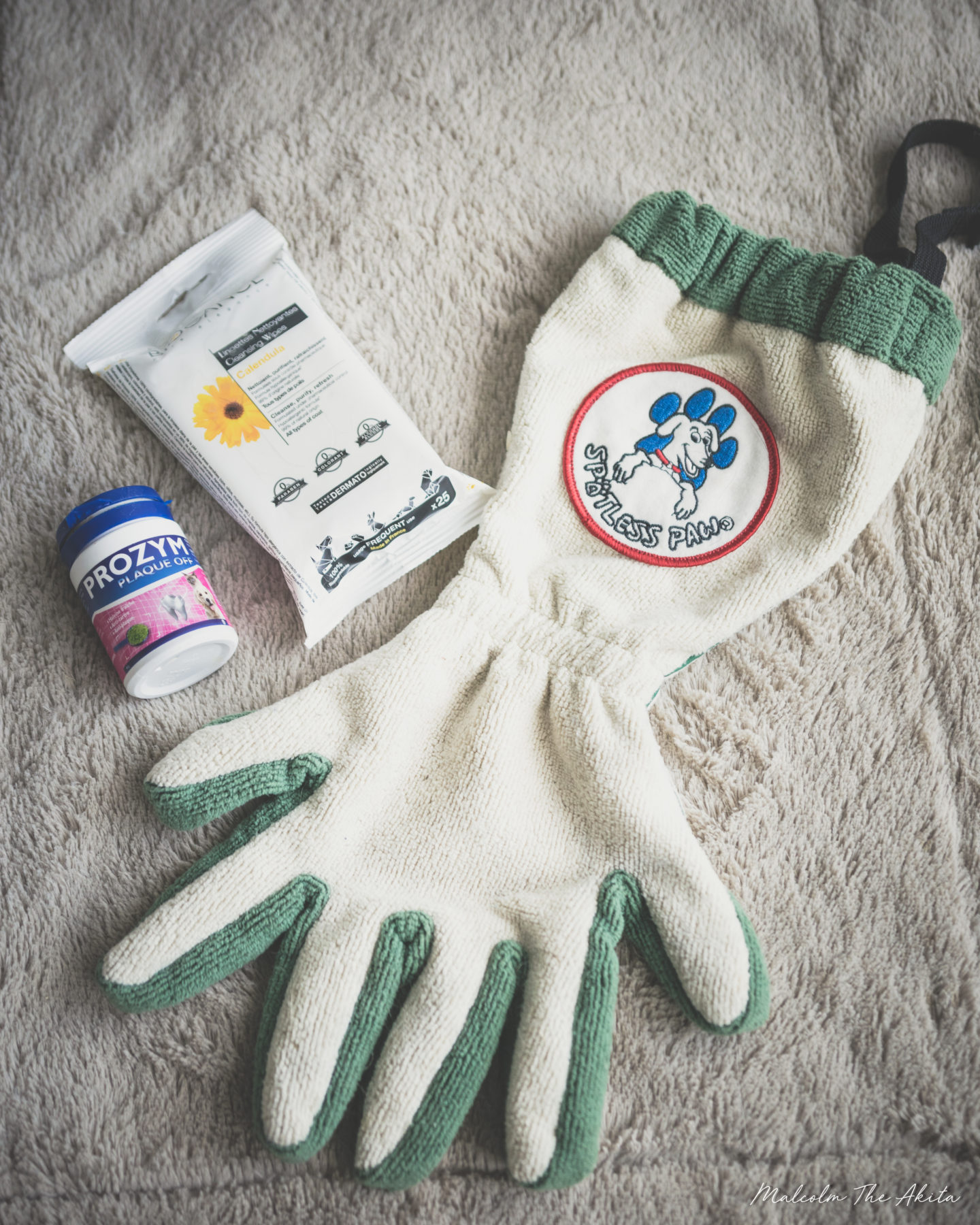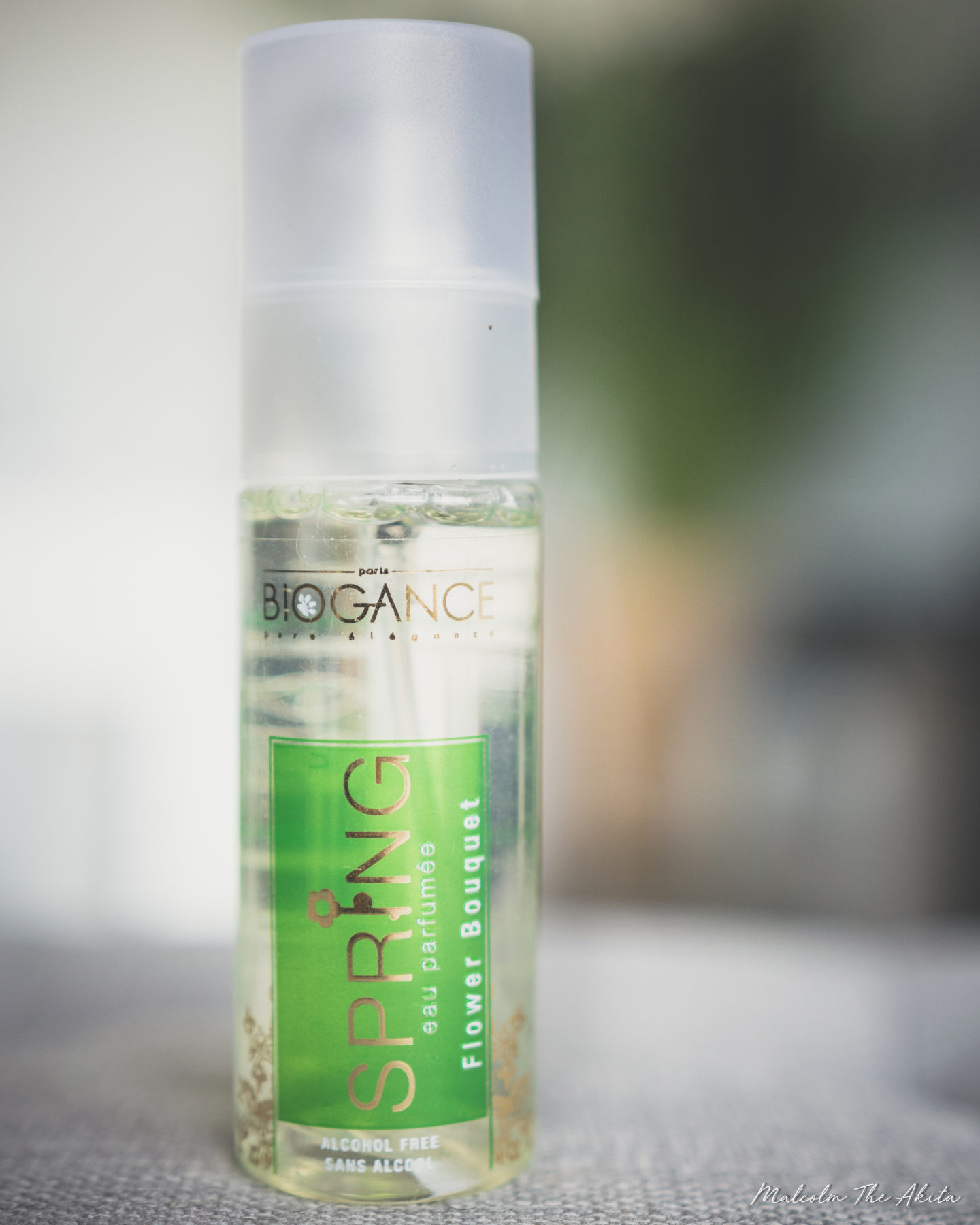 Find all the products  :
– AIR BLOWER DRYER  ZEPHYR PHOENIX  
 "MON ANIMAL PRIVE":
Spotless Paws Glove Microfiber
ON CROQUETTE LAND:
Biogance:
Protein Plus Shampoo 
Nutri Repair Shampoo  
Conditioner Xtra Volume 
Gliss Liss Detangler 
Spring Fragrance 
Spray Dentifresh
Spray Clean Pads
Clean Eyes 
Clean Ears 
Neo Lupus :
Spray Anti-Odeur 
Spray Anti-Parasitaire